Superior Value 2 Meter/440 FM Mobile/Base Radio
DR-605T

Tx: 144.000 - 147.995/430.000 - 449.994 MHz
Rx: 136.000 - 173.995/420.000 - 470.000 MHz
ADVANCED FEATURES

100 MEMORIES, STANDARD
Memory channels to spare; 50 selections plus a CALL channel for each band. Store odd-spilts, cross-band settings, repeater offsets, CTCSS tones, simplex and even extended receive frequencies (like NOAA weather) in any of the memory channels. (See specification chart for extended receive ranges.)

CROSS-BAND OPERATIONS
Transmit on one band and receive on the other. Operate cross-band in full duplex (simultaneous transmit and receive). The DR-605T can also be used as a temporary cross-band repeater for special events or emergency use.

9600 OR 1200 BPS PACKET OPERATION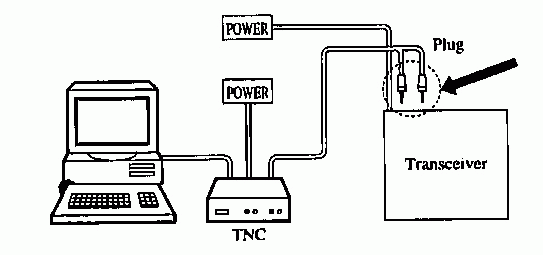 No modifications needed - the DR-605T comes ready to work your favorite packet mod on either or both bands. Dedicated 9600 bps packet connections are on the rear panel.

INTERNAL ANTENNA DUPLEXER
Connect your DR-605T directly to a dual-band antenna. You save by not having to purchase a duplexer or an extra antenna (plus coax and connectors). It's another way the DR-605T gets you on the air for less!

FREQUENCY + MEMORY CHANNEL DISPLAY
OR MEMORY CHANNEL ONLY
Simplify operations with the DR-605T's "Channel Only" display. Channel selection is easier for the new operator and a time-saver during emergency operations.

SCANNING FUNCTIONS
Scan the VFO or Memory Channels in ascending or descending order. Choose the scan "hold" with "timed" or "busy frequency" hold. Adjustable "Time Out" Timer, essential for packet and repeater operations. Choose the maximum amount of time the DR-605T will transmit.

INDEPENDENT VHF/UHF TX-RX INDICATORS
No guesswork! Know at a glance which band is receiving a signal. Glows green on receive and red when you transmit on either band.

"SET AND FORGET" SQUELCH CONTROL
No squelch knobs to accidently bump "open" or too high when adjusting volume. Squelch for each band is set by you and stays at that setting electronically, not mechanically, until you wish to adjust it.

CLONING CAPABILITY
Transfer data from a programmed DR-605T to an unprogrammed unit by wire. ideal for families or clubs, saves time and ensures uniformity.

CTCSS TONE SEARCH AND TONE SQUELCH
With the optional EJ-24U CTCSS tone decoder unit, the DR-605T will search for and identify a CTCSS tone in a received signal. This option also allows "tone squelch" operation. 50 CTCSS tone encode settings (transmit) included at no extra cost.

MARS/CAP CAPABILITY
With the proper permits, the DR-605T can be modified to enable use on MARS/CAP frequencies.

SPECIFICATIONS

Frequency Range:
VHF
TX: 144 - 147.995 MHz
RX: 136 - 173.995 MHz
UHF
TX: 430 - 449.995 MHz
RX: 420 - 470.000 MHz
Transmitter:
VHF H: 50 watts L: 5 watts (approx)
UHF H: 35 watts L: 5 watts (approx)
Modulation:
F2E, F3E (FM) Reactance Modulator
Antenna:
50 OM, unbalanced internal duplexer
Supply Voltage:
13.8 volts DC
Ground:
Negative
Current Consumption:
TX
RX
VHF
TX - 50 watts output 11.5 amps max.
UHF
TX - 35 watts output 10.0 amps max.
VHF+UHF RX:
1.2 amps max.
Frequency stability:
+-10 ppm max.
Dimensions:
140 w x 40 h x 176 d mm / 5.51" w x 1.57" h x 6.9" d
Weight:
1.1kg / 2.43 lbs.
Spurious:
-60dB max.
Max. Deviation:
+-5 KHz
Max. Distortion:
3% max. (300 - 3000 Hz) @ 60% modulation
Mic. Impedance:
2000 OM
Receiver
.
RX System:
Double conversion superheterodyne
IF Stages:
VHF: 21.70 MHz / 450 KHz
UHF: 30.85 MHz / 455 KHz
Sensitivity:
-16dB micro (0.16 micro v) or less (12 dB SINAD)
Selectivity:
-6 dB: 12KHz min., -60 dB: 28 KHz max.
Squelch Sensitivity:
-20 dB micro (0.1 micro v) or less
AF output:
2 watts (8 OM load) @ 5% distortion
AF output impedance:
8 OM

OPTIONS
EJ-24U CTCSS Tone Decoder Unit.
UA0038 Spare DC Power Cable.
MB-130 Spare Mounting Bracket.